Beyond Compulsion is a Lifesaver!
"To cope with traumatic experiences from my childhood, I turned to food. As a result, I have suffered from a food addiction since before I can remember. Over the years, as I struggled to understand and overcome my unhealthy relationship with food, I used diets (some extreme, some very true to a healthy lifestyle) and exercise to overcome my addiction. But my addiction just deepened. And so did my despair. It wasn't until I fully accepted that I had an addiction and no diet or exercise regime would help me conquer it that I found Beyond Compulsion. I wrote my script and as I used it consistently, I began to see incredible changes not only in my relationship with food but my entire life. My work with Mari Paulus has helped me regain my power, not only from my addiction but in so many areas of my life. For the first time, I am living true to myself and finding incredible healing. Overcoming my addiction was the catalyst for deeper healing. The clarity and joy I've experienced are more than I ever believed I could experience."
—JoDell D.
Beyond Compulsion Graduate
Do you feel miserable when you try to stop a compulsive or addictive behavior?
It doesn't have to be that way. You can actually stop these behaviors and feel good about it while you're doing it. Beyond Compulsion has been helping people overcome compulsive behaviors since 1990. This renowned approach is refreshingly different and effective. It inspires hope and significant change, regardless of your past. Understanding is liberating, and freedom is possible.
Learn the First Steps to Freedom
You may feel like you've tried everything, but you haven't tried Beyond Compulsion. Begin your journey to freedom with a personal session with Mari and learn the first steps – "Getting Out of the Hamster Wheel." Schedule your session with Mari today!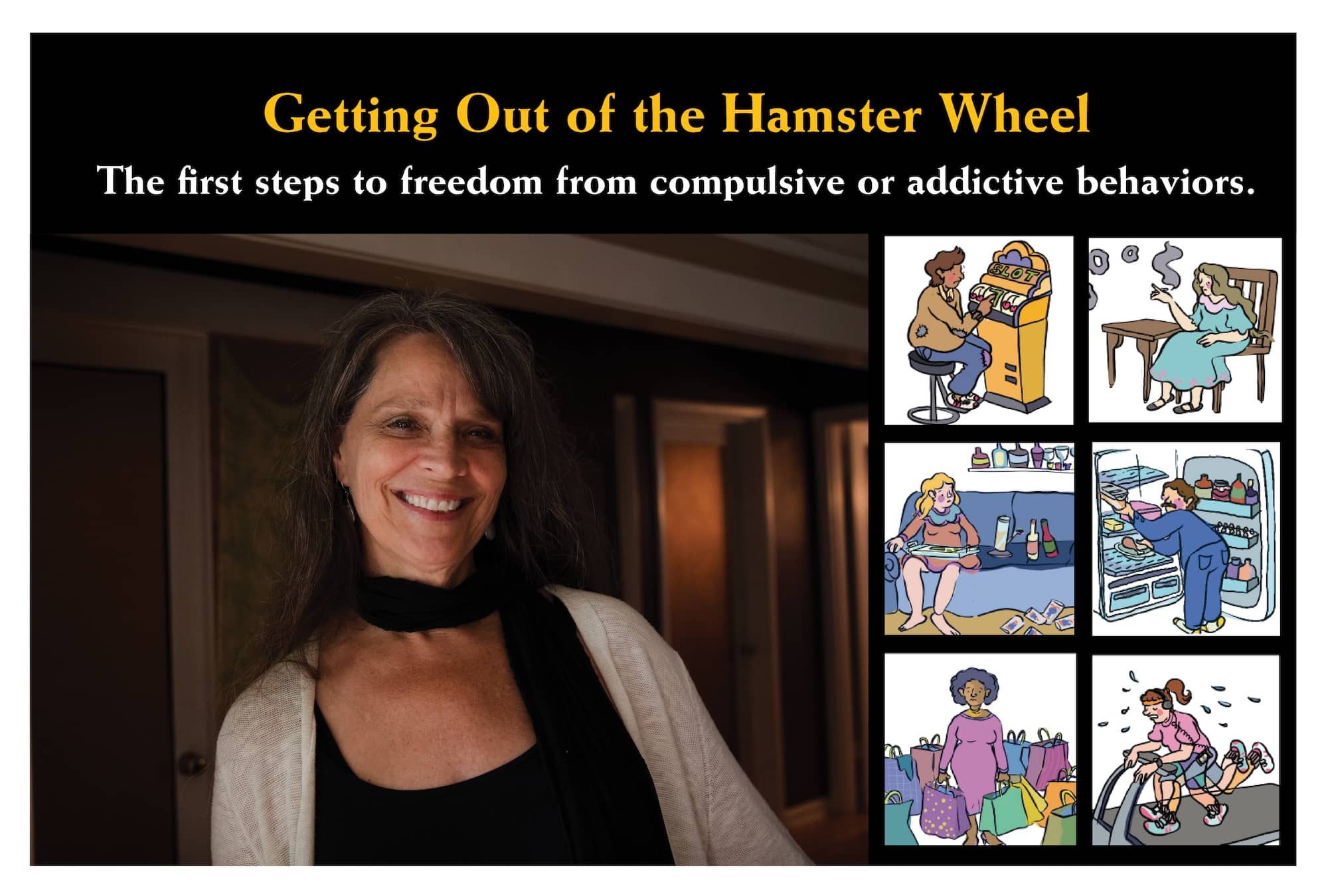 Deprivation—A State of Mind, Not a Physical Reality
Willpower—How it Works Against You
The Dilemma—Opposing Desires That Refuse to Be Ignored
Thinking, Feelings, Actions—Changing Neural Pathways
Critical Step—Freedom from the Hamster Wheel